Free Street Map Maker
EdrawMax street map maker allows you to create your own street maps for free. A range of designer-created themes can be customized and edited.
Available for:






All download >>
Get started from templates, and create quickly.
EdrawMax provides its users with quick start street map templates to assist them in drawing. These templates are created specifically for cartographers.
Why EdrawMax to create your street map?
More Features

Infinite Canvas
Write down all your ideas.

Multi-platform Compatible
EdrawMax is available on Windows, Linux, Android, Mac OS, and iOS.

Search Accuracy
Locate the symbols and icons that best suit your needs in no time.

Presentation
Create slides capturing any section of a diagram and preview effects.

Smart Layout
Effortlessly change shapes and connectors with the click of a button.

Enterprise-grade Security
Rest assured you data is secured by the highest-level SSL encryption.
How to create a street map in EdrawMax?
Explore street maps templates.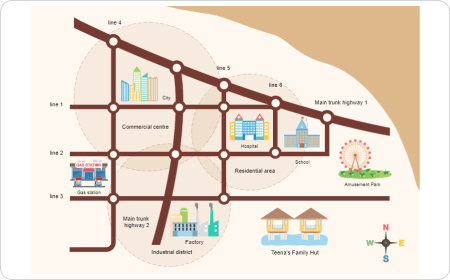 Road Map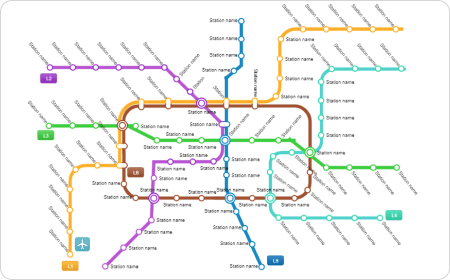 Underground Map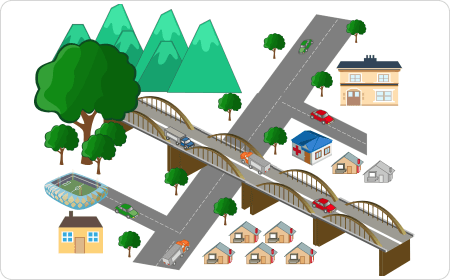 Street View Map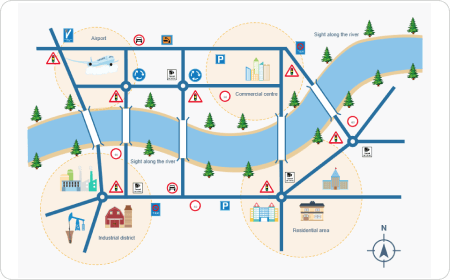 City Street View

How Edrawers talk about us.
I use EdrawMax to create all of my diagrams and maps, and the customization services are amazing and simple to use. Unfortunately, I had some troubles with the upgrade last month, but customer service fixed it in two hours.
-- Loke Tamara
The symbols Edrawmax provides are very useful! It saves my time to find icons, and if I need more, I can get to the iconfont icons in it. For map creating, your work has finished half when solved the problem of map icons, and many of the icon libraries are in line with international standards.
-- Sterling
Actually, I bought Edrawmax for creating other diagrams. But one day, I had the need for street map. I tried it and found that I was pleasantly surprised. The street map templates and icons are very complete, and easy to use.
-- Alanna

FAQs about EdrawMax street map maker.
What is the website to make street maps online?

EdrawMax is a complete diagramming package where you can create street maps online using its symbols, templates, and specialized features for Directional Maps, Directional Map 3D, and Subway Maps.

How can I find street map symbols that I need?

EdrawMax offers a wide range of symbols, including 3D Landmarks. Under 'Predefined Sections,' head to Engineering Diagrams to access all the street map symbols.

Is EdrawMax's street map drawing free?

Yes, EdrawMax offers street map drawing capabilities in its free version. You can use the provided features to create detailed 3D street maps.

What is the easiest map editor?

EdrawMax stands out as a user-friendly map editor. Its auto-formatting feature and free templates simplify the arrangement of symbols and elements.

Is my data safe in EdrawMax?

Yes, EdrawMax ensures the safety of your data. All the files exported in EDDX format can easily be encrypted.
All-in-one Diagramming Tool
Visualize your ideas with simplicity and style, using EdrawMax's smart and stunning diagramming solutions. Just try it, you will love it!