Simple Infographic Software for All
Craft stunning infographics free, no designing skills required
Available for:






All download >>
Experience unparalleled convenience with EdrawMax's extensive template library.
Access our thriving template community, offering diverse, professionally crafted infographics. Bid farewell to the arduous task of starting from a blank canvas. This infographic creator empowers you to customize and create exquisite visuals, leaving a lasting impact on your audience.
Why EdrawMax to create your infographics?
More Features

Infinite Canvas
Write down all your ideas.

Multi-platform Compatible
EdrawMax is available on Windows, Linux, Android, Mac OS, and iOS.

Search Accuracy
Locate the symbols and icons that best suit your needs in no time.

Presentation
Create slides capturing any section of a diagram and preview effects.

Smart Layout
Effortlessly change shapes and connectors with the click of a button.

Enterprise-grade Security
Rest assured you data is secured by the highest-level SSL encryption.
How to Create Infographics with EdrawMax?
Explore Infographic Templates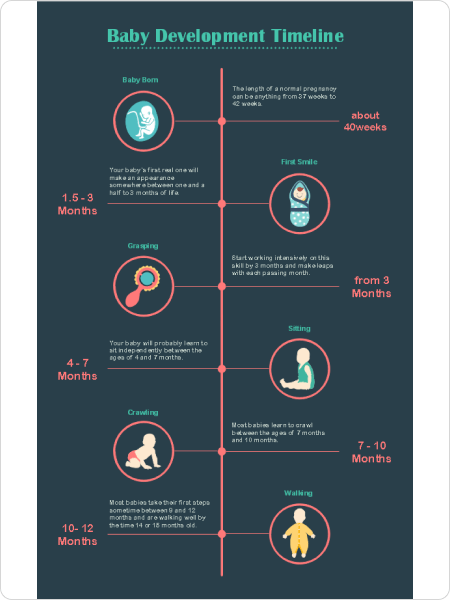 Timeline Infographic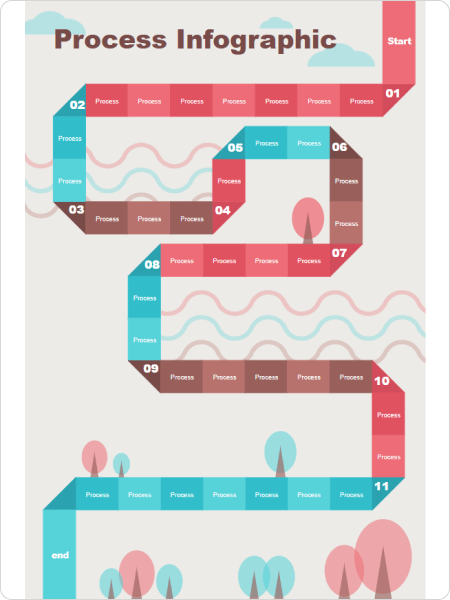 Process Infographic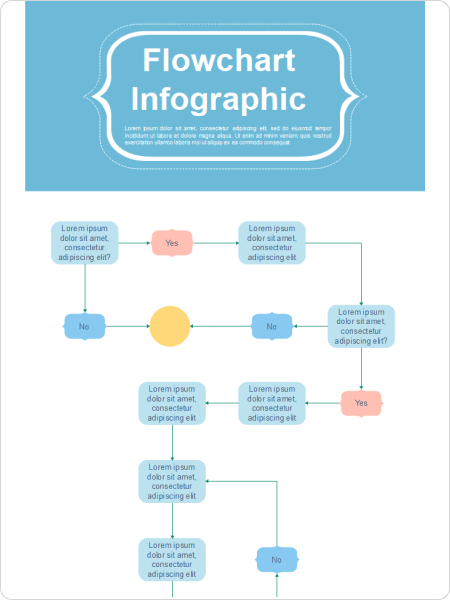 Flowchart Infographic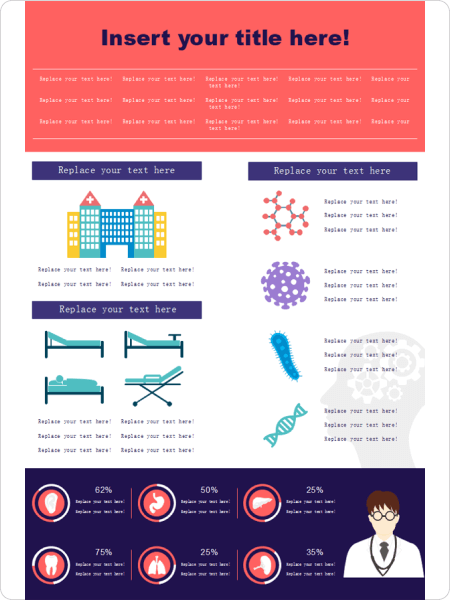 Health Infographic

How Edrawers talk about us.
As a graphic designer with over a decade of experience, I've been consistently impressed by EdrawMax's prowess as an infographics maker. The diverse range of templates and its user-friendly interface have made creating engaging infographics very easy for my team members who have just started. I particularly appreciate this tool's 'one-click beautify' and auto formatting feature. From easy collaboration to sharing, it's clear that EdrawMax is the ultimate solution for everyone.
--Samantha Turner
As a marketing manager, delivering impactful visual content is critical, and EdrawMax's capabilities as an infographics maker have consistently exceeded my expectations. The tool offers free templates and symbols, allowing us to create amazing infographics. We recently learned the tool now comes with an AI-powered chatbot, and we think this is the next step in the revolution in creating high-octane infographics. EdrawMax's collaboration features have streamlined our team's workflow and enhanced overall efficiency.
--John Martinez
EdrawMax has become my trusted companion as an infographics maker. The ability to create interactive charts and graphs within EdrawMax has significantly enhanced the way I present insights, engaging stakeholders effectively. I lacked technical knowledge when I first began working on infographics, but thanks to the templates and auto formatting option, my earlier submissions got the green light from our stakeholders. EdrawMax's intuitive interface and powerful features make it the go-to choice for beginners and professionals.
--David Williams

FAQs about EdrawMax Infographic.
Where can I make free infographics?

EdrawMax offers a free and user-friendly platform for crafting captivating infographics that engage and inform.

How do I create a custom infographic?

Craft a personalized infographic with EdrawMax's intuitive tools. Choose a template or start from scratch, add your content, and tailor the design to your vision.

Can I make infographics in Word?

While Word offers basic design capabilities, EdrawMax provides a dedicated environment for creating professional infographics with greater flexibility and features. You can export your infographics to Word format from EdrawMax if you need to access it in any Word document.

Can you make an infographic in PowerPoint?

PowerPoint can create basic infographics, but EdrawMax provides specialized tools and templates for more advanced and impactful designs. Easily export infographics to PPTX format from EdrawMax, and import them into your PowerPoint presentation.

Can Excel do infographics?

Excel is primarily for data analysis, but EdrawMax transforms your data into visually appealing infographics, adding depth and clarity to your information. Head to the export option and select Excel to export it in an Excel-compatible format.
All-in-one Diagramming Tool
Visualize your ideas with simplicity and style, using EdrawMax's smart and stunning diagramming solutions. Just try it, you will love it!