Smart Data Flow Diagram Creator
Create data flow diagrams quickly and easily.
Available for:






All download >>
Assistance through AI Text
Do you have inquiries? Ask Edraw AI for expert solutions and get answers in no time.
Why Choose EdrawMax to Create Your Data Flow Diagram?
More Features

Infinite Canvas
Write down all your ideas.

Multi-platform Compatible
EdrawMax is available on Windows, Linux, Android, Mac OS, and iOS.

Search Accuracy
Locate the symbols and icons that best suit your needs in no time.

Presentation
Create slides capturing any section of a diagram and preview effects.

Smart Layout
Effortlessly change shapes and connectors with the click of a button.

Enterprise-grade Security
Rest assured you data is secured by the highest-level SSL encryption.
How to Make a Data Flow Diagram on EdrawMax?
Explore Data Flow Diagram Templates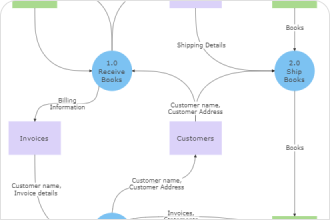 Data Flow Diagram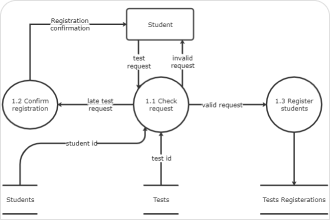 Data Flow Diagram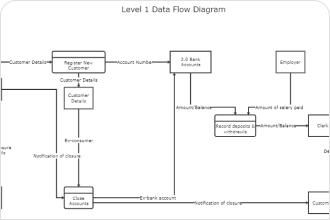 Level 1 Data Flow Diagram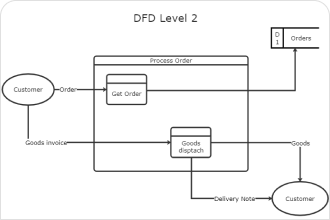 DFD Level 2 Template

How Edrawers talk about us.
I've been using EdrawMax for creating data flow diagrams, and I'm impressed with how intuitive it is. The data flow diagram templates make it easy to start, and the drag-and-drop interface simplifies the process. Definitely my go-to tool for visualizing data flows!
--Keanna Hadaway
EdrawMax's data flow diagram Maker is a lifesaver for me. The variety of symbols and connectors available allows me to create detailed and professional data flow diagrams for my projects, making it easy to analyze information flow. Plus, the customization options help me match the diagrams with my overall design theme.
--Winifred Morriss
I've tried a few diagramming tools, but EdrawMax's data flow diagram maker stands out. The ability to quickly map out processes and data flows in one place is a huge time-saver. Plus, the collaboration features allow me to work with my team seamlessly. Definitely recommended!
--Ellie Clinton

Frequently Asked Questions in EdrawMax Online.
Is EdrawMax user-friendly for beginners?

EdrawMax's data flow diagram maker is designed with user-friendliness in mind. Its intuitive drag-and-drop interface and diverse library of data flow symbols and shapes make it accessible to beginners and experienced users. You don't need extensive technical knowledge to get started.

Are there predefined data flow diagram templates available?

Yes, EdrawMax provides a range of predefined data flow diagram templates. These templates offer a starting point for creating different types of data flow diagrams. You can select from thousands of templates that match your needs and customize them as required.

Is EdrawMax suitable for professional use?

Absolutely. EdrawMax is widely used by professionals, including business analysts, software developers, and project managers. Because of its extensive features and customization options, it is ideal for creating detailed and professional-quality data flow diagrams.

Can I collaborate with others?

Yes, EdrawMax offers collaboration features that allow you to work on data flow diagrams with team members or colleagues in real-time. You can share your diagrams and invite team members to edit and review diagrams, enhancing teamwork and ensuring accuracy.

Is EdrawMax only available as an online tool or as software?

EdrawMax offers both options. You can access EdrawMax Online through a web browser without downloading any software. You can also download and install the EdrawMax software on your computer for greater convenience and accessibility.
All-in-one Diagramming Tool
Visualize your ideas with simplicity and style, using EdrawMax's smart and stunning diagramming solutions. Just try it, you will love it!