Quickly Create Pedigree Charts
Create sophisticated Pedigree charts by using our free and easy-to-edit templates.
Available for:






All download >>
Get Inspired by Professional Templates
Gain inspiration and save time with a wide variety of professionally crafted templates. Whether you are a beginner or an expert, these templates provide a solid foundation for creating visually impressive pedigree charts.
Why Choose EdrawMax to Make your Pedigree Charts?
More Features

Infinite Canvas
Write down all your ideas.
File Recovery
Easily restore your diagrams, ensuring data safety and peace of mind.

Search Accuracy
Locate the symbols and icons that best suit your needs in no time.

Presentation
Create slides capturing any section of a diagram and preview effects.

Smart Layout
Effortlessly change shapes and connectors with the click of a button.

Enterprise-grade Security
Rest assured you data is secured by the highest-level SSL encryption.
How to Make a Pedigree Chart on EdrawMax?
Explore Pedigree Chart Templates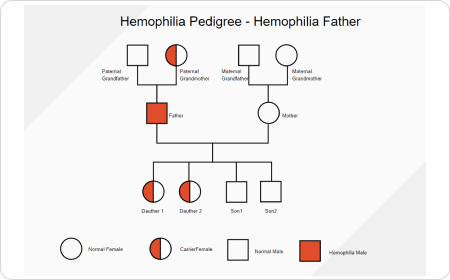 Pedigree Chart Example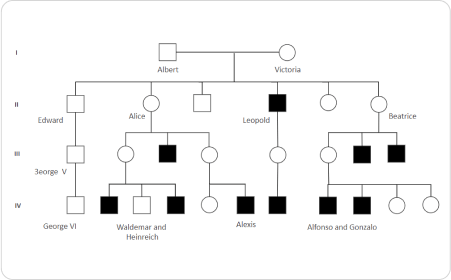 Family Pedigree Chart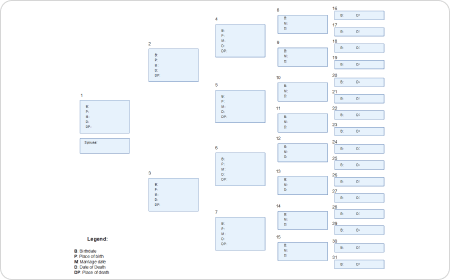 Ancestor Chart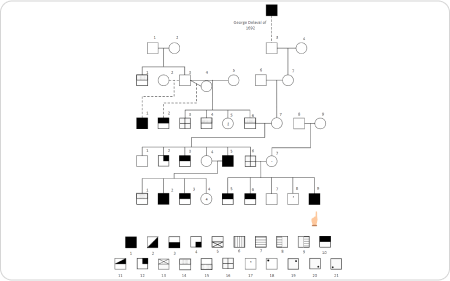 7 Generation Pedigree Chart

How Edrawers talk about us.
I am thoroughly impressed with EdrawMax's capabilities as a free P&ID software. Most of our interns are clueless when it comes to extensive diagramming. But with EdrawMax, they are in a safer hand. Its specialized features cater to the intricate demands of process engineering, ensuring that our less experienced employees can also study complex P&ID with ease. With EdrawMax's intuitive interface and free templates, I confidently recommend it as one of the best P&ID software for professionals and new interns.
--Vijay Kumar
EdrawMax has proven to be an invaluable asset in my pursuit of creating accurate and complex P&ID. The rich repository of symbols and templates specific to process engineering allowed my team and I to construct comprehensive diagrams with ease. What impressed us with this tool is how accurate P&ID symbols are, and in rare cases when we couldn't find any symbol, we could easily import the image or create our own image and save them in a personalized library -- how easy and comfortable it is? If you are planning to start using EdrawMax for P&ID, I would say don't delay for a single day!
--Jagdish Chandra
Having extensively utilized EdrawMax for the creation of P&ID diagrams, I am compelled to talk about its efficacy. We used MS Visio for a very long time, but when we moved to EdrawMax, we didn't even renew our Visio license. This tool not only offers free templates and symbols but can export P&IDs into Visio's VSDX file, which improves our cross-platform collaboration. Moreover, I used the web version of this tool, and I was amazed at how easy it was to import my diagrams from the personal cloud storage that it offers. If you ask me, I will give this P&ID software a solid A+ for diagramming and sharing.
--Ashwin S.

FAQ about Making a Pedigree Chart on EdrawMax.
Can I customize the appearance of branches in my pedigree chart?

Absolutely! EdrawMax provides you with the flexibility to customize the appearance of branches in your pedigree chart. You can easily adjust the font sizes and colors to your preference. Additionally, you have the option to use numbering or color coding to differentiate between individuals.

Is it possible to incorporate images of family members in the chart?

Yes, you can seamlessly incorporate images of family members into your pedigree chart. Including visuals such as pictures of family members not only adds a personal touch but also makes it easier to identify individuals within the family tree.

How can I share my completed pedigree chart with others?

Once you have completed your pedigree chart, you can store it on your computer or in cloud storage. You have various options for sharing it with others, such as printing a physical copy or digitally sharing it through email or other online platforms.

Can I modify my pedigree chart after it's completed?

Absolutely! EdrawMax empowers you to make modifications to your pedigree chart even after it has been created. Whether you need to make changes, add new information, or include additional illustrations, you have the flexibility to update your chart as needed.

What are pre-built editable templates, and how can I use them?

EdrawMax offers a wide range of pre-designed customizable templates specifically designed for creating pedigree charts. These templates serve as a convenient starting point, allowing you to personalize and create your own chart while saving valuable time and effort. Simply choose a template that suits your needs, and you can begin charting right away.
All-in-one Diagramming Tool
Visualize your ideas with simplicity and style, using EdrawMax's smart and stunning diagramming solutions. Just try it, you will love it!