Online Pert Chart Generator
Manage task assignments efficiently using a comprehensive project visualization.
Available for:






All download >>
Easy AI Text Assistance
If you have questions, consult Edraw AI for expert answers.
Why Choose EdrawMax to Create Your PERT Chart?
More Features

Infinite Canvas
Write down all your ideas.

Multi-platform Compatible
EdrawMax is available on Windows, Linux, Android, Mac OS, and iOS.

Search Accuracy
Locate the symbols and icons that best suit your needs in no time.

Presentation
Create slides capturing any section of a diagram and preview effects.

Smart Layout
Effortlessly change shapes and connectors with the click of a button.

Enterprise-grade Security
Rest assured you data is secured by the highest-level SSL encryption.
How To Create a PERT Chart in EdrawMax?
Explore PERT Chart Templates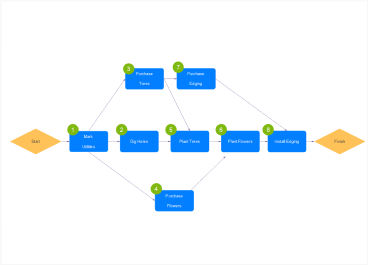 PERT Chart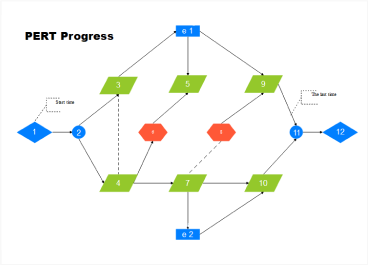 PERT Chart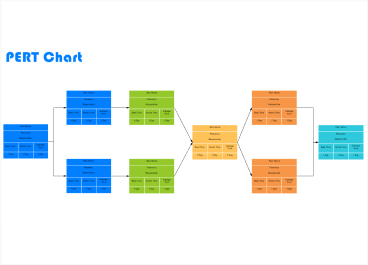 PERT Chart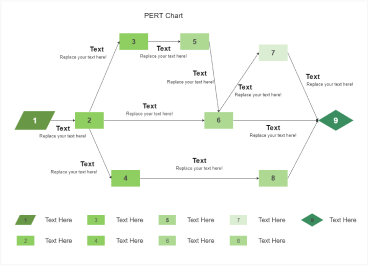 PERT Chart

How Edrawers talk about us.
EdrawMax's PERT Chart Maker saved me so much time in project planning! The templates were spot-on and allowed me to create detailed PERT charts in a snap. The customization options helped me tailor the charts to my project's needs. I was able to quickly build complex project timelines without getting overwhelmed. The end result was a comprehensive visual representation that helped my team stay organized and focused. Highly recommended!
--Billie Calhoun
I'm not a design expert, but EdrawMax's PERT Chart Maker made me feel like one! The pre-designed templates were a lifesaver, and the drag-and-drop functionality made creating and arranging tasks a breeze. Now, I have professional-looking PERT charts that impress clients and colleagues. It's the perfect blend of functionality and design.
--Ofelia Andrade
I've used a few PERT chart tools before, but EdrawMax's offering stands out. The user interface is simple and easy to use, making it simple for me to create, edit, and rearrange tasks. The option to collaborate online with team members simplified our project communication. Plus, being able to export the charts in various formats helped us seamlessly share our progress with stakeholders.
--Gilbert Buck

Frequently Asked Questions in EdrawMax.
Is EdrawMax PERT Chart Maker available for free?

EdrawMax offers both free and paid versions. While some basic features are available for free, there are limitations to the free version. The paid version generally provides access to advanced features. You can check our pricing page for pricing details.

Can I add time estimates and other details to my tasks in the PERT chart?

You can add time estimates, task descriptions, responsible team members, and other relevant details to your tasks within the PERT chart. EdrawMax allows you to customize the nodes to include these specific details. This comprehensive approach helps in accurate project planning.

Can I customize the appearance of my PERT chart?

Absolutely. EdrawMax PERT Chart Maker offers a variety of customization options. You can change colors, shapes, fonts, line styles, and more to create a PERT chart that aligns with your project's aesthetic or your organization's branding.

Is it possible to export my PERT charts for presentations or sharing?

Yes, you can export your PERT charts in PDF, PNG, Visio, and more formats. This makes it easy to share your charts with colleagues and stakeholders or include them in presentations.

Can I access my PERT charts on different devices?

Absolutely! EdrawMax offers multi-platform compatibility. For added convenience, you can create, edit, and access your PERT charts on Windows, macOS, and even through a web browser.
All-in-one Diagramming Tool
Visualize your ideas with simplicity and style, using EdrawMax's smart and stunning diagramming solutions. Just try it, you will love it!