Simple P&ID Software
Effortlessly visualize your piping process and instrumentation with our expert piping design software.
Available for:






All download >>
Professional P&ID diagram templates to get started with.
EdrawMax not only provides different types of built-in P&ID templates, but also it has many users-shared P&ID diagrams in its Templates Community.
Why EdrawMax to create your P&ID?
More Features

Infinite Canvas
Write down all your ideas.

Multi-platform Compatible
EdrawMax is available on Windows, Linux, Android, Mac OS, and iOS.

Search Accuracy
Locate the symbols and icons that best suit your needs in no time.

Presentation
Create slides capturing any section of a diagram and preview effects.

Smart Layout
Effortlessly change shapes and connectors with the click of a button.

Enterprise-grade Security
Rest assured you data is secured by the highest-level SSL encryption.
How to create P&IDs in EdrawMax?
Explore P&ID Templates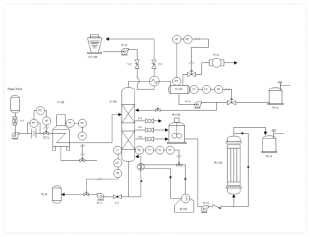 Processing PID
Thermal System PID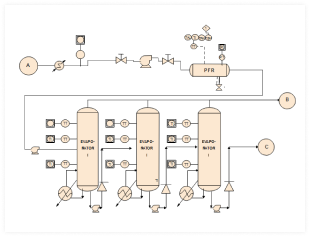 Evaporate Process PID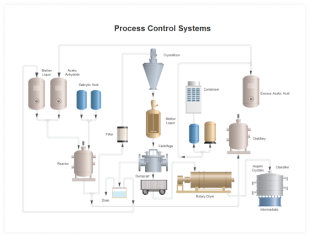 Process Control System

How Edrawers talk about us.
I am thoroughly impressed with EdrawMax's capabilities as a free P&ID software. Most of our interns are clueless when it comes to extensive diagramming. But with EdrawMax, they are in a safer hand. Its specialized features cater to the intricate demands of process engineering, ensuring that our less experienced employees can also study complex P&ID with ease. With EdrawMax's intuitive interface and free templates, I confidently recommend it as one of the best P&ID software for professionals and new interns.
--Vijay Kumar
EdrawMax has proven to be an invaluable asset in my pursuit of creating accurate and complex P&ID. The rich repository of symbols and templates specific to process engineering allowed my team and I to construct comprehensive diagrams with ease. What impressed us with this tool is how accurate P&ID symbols are, and in rare cases when we couldn't find any symbol, we could easily import the image or create our own image and save them in a personalized library -- how easy and comfortable it is? If you are planning to start using EdrawMax for P&ID, I would say don't delay for a single day!
--Jagdish Chandra
Having extensively utilized EdrawMax for the creation of P&ID diagrams, I am compelled to talk about its efficacy. We used MS Visio for a very long time, but when we moved to EdrawMax, we didn't even renew our Visio license. This tool not only offers free templates and symbols but can export P&IDs into Visio's VSDX file, which improves our cross-platform collaboration. Moreover, I used the web version of this tool, and I was amazed at how easy it was to import my diagrams from the personal cloud storage that it offers. If you ask me, I will give this P&ID software a solid A+ for diagramming and sharing.
--Ashwin S.

FAQs about EdrawMax P&ID software.
Which software is used for P&ID?

There are many P&ID software in the market, like EdrawMax, AutoCAD, Lucidchart, PROCAD P&ID and more. If you are a pro creator, we recommend you AutoCAD. But if you are a beginner, EdrawMax will be your best choice.

How do you do a P&ID in Excel?

Drawing a P&ID from scratch in Excel may be a hard task. However, you can create a P&ID design in EdrawMax and export it in Excel instead.

Using EdrawMax, you can quickly create a P&ID by dragging and dropping shapes, symbols in the canvas. Or, you can customize a template to fit your need.

Creating P&ID can be intricate due to its technical nature, but with EdrawMax, you get dedicated template symbols, which reduces the complexity to a major extent.

P&ID diagrams are developed by professionals in various engineering domains, like process engineers and mechanical engineers.
All-in-one Diagramming Tool
Visualize your ideas with simplicity and style, using EdrawMax's smart and stunning diagramming solutions. Just try it, you will love it!