Handy Store Layout Creator
Elevate your store layout to new heights of creativity and efficiency.
Available for:






All download >>
Experience Instant AI Guidance
Stuck on optimizing your store's layout? Seek Edraw AI's assistance for swift and comprehensive solutions.
Why Choose EdrawMax to Design Your Store Layout?
More Features

Infinite Canvas
Write down all your ideas.

Multi-platform Compatible
EdrawMax is available on Windows, Linux, Android, Mac OS, and iOS.

Search Accuracy
Locate the symbols and icons that best suit your needs in no time.

Presentation
Create slides capturing any section of a diagram and preview effects.

Smart Layout
Effortlessly change shapes and connectors with the click of a button.

Enterprise-grade Security
Rest assured you data is secured by the highest-level SSL encryption.
How to Create a Store Layout?
Explore Store Layout Templates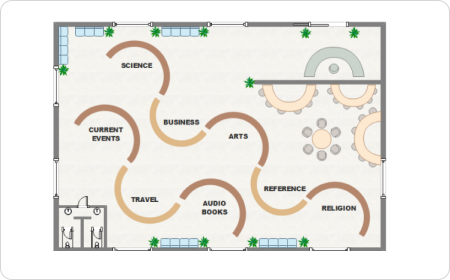 Store Layout Example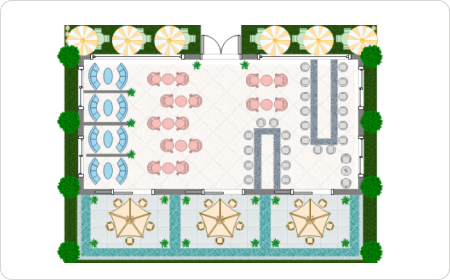 Store Layout Template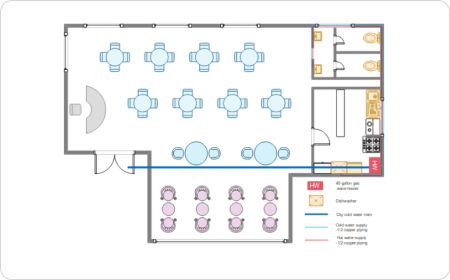 Restaurant Store Layout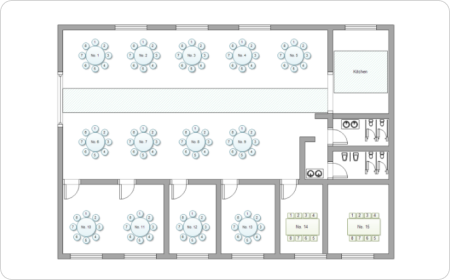 Store Layout Sample

How Edrawers talk about us.
I'm amazed at how EdrawMax Store Layout Maker has transformed my store planning. It allowed me to experiment with layouts and make informed decisions. Being able to design layouts that maximize space and flow has significantly improved customer experience. This tool has boosted my store's efficiency!
--Alec Obrien
I've used EdrawMax extensively for interior design projects, and the Store Layout Maker is no exception. The library of symbols is extensive, allowing me to create visually stunning and functional layouts. It saves time and helps me deliver top-notch designs. It's like having an interior design studio at my fingertips.
--Geneva Finley
Our store remodeling project was made smoother with EdrawMax Store Layout Maker. It's so user-friendly that our team members quickly adapted to it. The collaborative features helped our team work seamlessly together. Customizing the layout to match our brand identity was a breeze. Kudos to the EdrawMax team!
--Mac Sullivan

FAQs about Making Store Layout in EdrawMax.
Do I need any design experience to use EdrawMax Store Layout Maker?

No, you don't need prior design experience to use EdrawMax Store Layout Maker. This tool is designed with an intuitive interface, easy-to-use drag-and-drop functionality, and customizable templates that cater to both beginners and professionals.

Does EdrawMax offer templates for different types of stores?

EdrawMax offers a wide range of customizable templates suitable for different types of stores, including retail shops, supermarkets, and more. These templates provide a starting point and can be customized to suit your specific needs.

What export options are available for the final store layout?

EdrawMax offers flexible export options. You can export your final store layout designs in PDF, PNG, JPEG, SVG, Visio, PowerPoint, and more formats. This ensures you have the right format for sharing, presenting, or printing your layouts.

Can I present my store layout designs to stakeholders or clients?

Absolutely. EdrawMax allows you to create professional presentation slides of your store layouts. You can utilize the built-in presentation features to showcase your designs, making it easier to communicate your ideas to stakeholders or clients.

Is EdrawMax compatible with multiple platforms?

Yes, EdrawMax is compatible with multiple platforms, including Windows, macOS, Linux, iOS, and Android. This cross-platform compatibility ensures you can seamlessly work on your store layout designs regardless of your operating system.
All-in-one Diagramming Tool
Visualize your ideas with simplicity and style, using EdrawMax's smart and stunning diagramming solutions. Just try it, you will love it!