Visio® Alternative
Unlock the Power of EdrawMax: Your Comprehensive Visio Alternative for Mac, Windows, and Linux. Easily Create and Edit Flowcharts, Mind Maps, Org Charts, and More. Seamlessly Handle Visio. vsdx and .vsd Files
Available for:






All download >>
Cross-Platform for better Collaboration.
EdrawMax is considered one of the best diagramming tools over Visio. The tool lets you easily import and export Visio's VSDX files, allowing for smoother collaboration. Moreover, this Visio alternative is available for Windows, macOS, and Linux, making it more suitable for those who prefer to work on different operating systems. With this online Visio alternative, you don't have to worry about formatting; the tool's cross-platform feature will do it all for you.
What makes EdrawMax an Advanced Microsoft® Visio® Alternative Solution?
More Features

Infinite Canvas
Write down all your ideas.

Multi-platform Compatible
EdrawMax is available on Windows, Linux, Android, Mac OS, and iOS.

Search Accuracy
Locate the symbols and icons that best suit your needs in no time.

Presentation
Create slides capturing any section of a diagram and preview effects.

Smart Layout
Effortlessly change shapes and connectors with the click of a button.

Enterprise-grade Security
Rest assured you data is secured by the highest-level SSL encryption.
How to Import and Export Visio Files in EdrawMax?
Explore Visio® Alternative Templates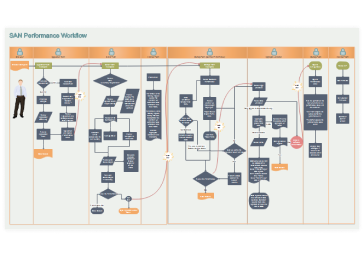 Performance Workflow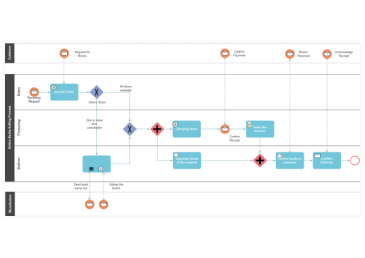 Book Selling Process BPMN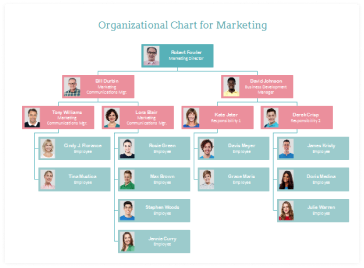 Marketing Org Chart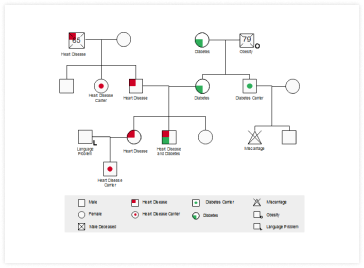 Medical Genogram

How Edrawers talk about us.
Having spent years as a solutions architect, I can confidently proclaim that EdrawMax stands as an exceptional Visio alternative. Its extensive range of templates, user-friendly interface, customization options, and the ability to make some 200 diagrams have proven to be extremely rare in the market. With EdrawMax, I can easily export my files to VSDX format without worrying about data or formatting loss. Few of our clients who use MS Visio have no problem accessing these EdrawMax-generated diagrams. For professionals seeking an alternative that combines versatility, ease of use, and compatibility, EdrawMax is the ultimate choice.
--Jonathan Carter
EdrawMax has been a game-changer, serving as an outstanding Visio alternative. EdrawMax's vast library of networking symbols and customizable options ensure accuracy and coherence in my visualizations. As a network engineer, I often come across several who have found Visio to be a little complicated for their taste, and this is where EdrawMax filled the gap! If you are just starting out or even have years of experience, give this Visio alternative a go -- I am sure you won't be subscribing to any other diagramming tool in the future. I highly recommend this to everyone!
--Emily Collins
For a long time, I was looking for a tool that would eradicate the need for Visio as I found it a little complicated for my team. It was then that I was introduced to EdrawMax, and now I can confidently say that this tool has proven to be an exceptional Visio alternative. We can easily import and export Visio's VSDX file without worrying about anything! For designers seeking an alternative that combines innovation, user-friendliness, and compatibility, EdrawMax is the definitive choice.
--Matthew Wright

FAQs about EdrawMax Visio Alternative.
Is there a free Visio alternative?

Indeed, EdrawMax stands as a robust free Visio alternative, offering comprehensive diagramming capabilities without the price tag.

Why choose EdrawMax over Visio®?

Opting for EdrawMax unlocks enhanced features and a budget-friendly option, presenting a compelling rationale over Visio®. At the same time, EdrawMax lets you create 280 diagrams, which is almost 3x more than what Visio offers at that price point.

Can I work on my Visio® diagrams in EdrawMax?

Absolutely, EdrawMax empowers you to import and seamlessly work on your Visio® diagrams within its versatile platform.

Can I use Visio® on a Mac?

Visio® primarily caters to Windows, while EdrawMax provides cross-platform compatibility, making it suitable for Mac & Linux users.

Which browsers work with Visio® for the web?

Visio® for the web is optimized for major browsers, including Chrome, Edge, Firefox, and Safari, ensuring broad accessibility and seamless operation.
All-in-one Diagramming Tool
Visualize your ideas with simplicity and style, using EdrawMax's smart and stunning diagramming solutions. Just try it, you will love it!