Powerful Elevation Plan Software
Design impressive elevation drawings for free using our customizable templates and professional diagramming tools.
Available for:






All download >>
Receive Quick AI Responses
Need help with architectural elevation planning? Ask Edraw AI for prompt and informative responses.
Why Choose EdrawMax to Create Elevation Plans?
More Features

Infinite Canvas
Write down all your ideas.

Multi-platform Compatible
EdrawMax is available on Windows, Linux, Android, Mac OS, and iOS.

Search Accuracy
Locate the symbols and icons that best suit your needs in no time.

Presentation
Create slides capturing any section of a diagram and preview effects.

Smart Layout
Effortlessly change shapes and connectors with the click of a button.

Enterprise-grade Security
Rest assured you data is secured by the highest-level SSL encryption.
How to Create an Elevation Plan in EdrawMax?
Explore Elevation Plan Templates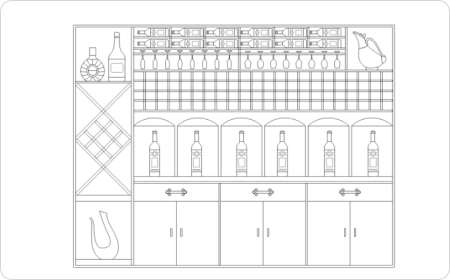 Wine Rack Elevation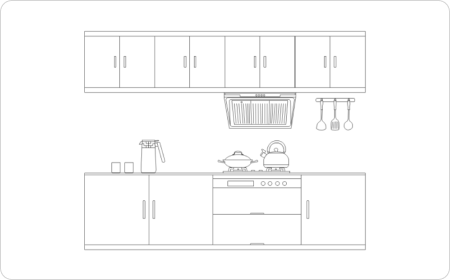 Kitchen Elevation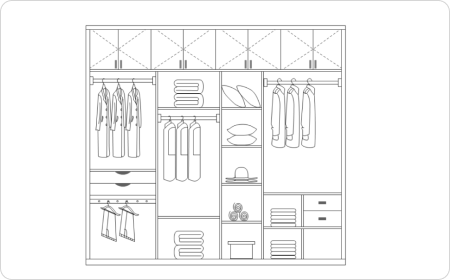 Coatroom Elevation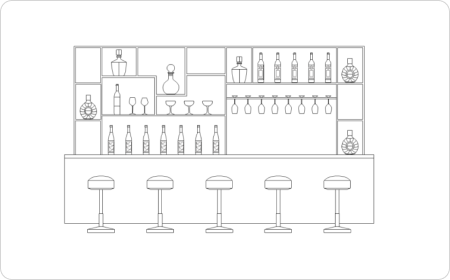 Bar Cabinet Elevation

How Edrawers talk about us.
EdrawMax's elevation software is a gem for architecture students like me. It's cost-effective, easy to learn, and produces professional-level elevation plans. I was blown away by how quickly I could generate detailed elevation plans without compromising quality. The wide range of customization tools and the option to export in various formats have been absolute game-changers for my school projects!
--Mona Lawson
As an architect, I rely on accurate and detailed elevation plans. EdrawMax's software exceeded my expectations. It's easy to use and allows me to create detailed elevation plan designs with precision. The software's flexibility and customization options are a big win. I also found it super helpful for showing my design concepts to clients in a visually appealing way. Now, whenever I need clear and visually appealing elevation plans, EdrawMax is my top choice.
--Luke Costa
I'm not really a pro at designing, but EdrawMax's Elevation Plan Software made my remodeling project look amazing! The pre-designed templates guided me, and the software's flexibility allowed me to add personal touches. With their wide range of architectural elements and easy drag-and-drop interface, I saved so much time even if I'm a beginner.
--Brett Chapman

EdrawMax Elevation Plan Software FAQs.
Can I use EdrawMax Elevation Plan Software even if I'm not an architect?

Absolutely! EdrawMax Elevation Plan Software is designed to be user-friendly and accessible to people with various levels of design experience. Whether you're a professional architect, a student, a DIY enthusiast, or just someone looking to renovate, you can use EdrawMax to create detailed elevation plans. The software's intuitive interface and user-friendly tools make it easy for anyone to design detailed elevation plans.

Does EdrawMax Elevation Plan Software offer any templates?

Yes, EdrawMax offers a variety of pre-designed elevation plan templates to help you get started quickly. These templates cover various architectural styles and designs, saving you time and providing inspiration.

What kind of architectural elements are available in the software?

EdrawMax provides a comprehensive library of architectural elements and symbols, including windows, doors, materials, and decorative elements. You can customize these elements to accurately represent your design and create a visually appealing elevation plan.

Does EdrawMax offer cloud storage integration?

Yes, EdrawMax provides cloud storage integration. You can save your projects to cloud storage, ensuring your work is secure, accessible from various devices, and easily shareable with collaborators.

Is EdrawMax available for different operating systems?

Yes, EdrawMax is available for multiple operating systems. It is available for macOS, Windows, Linux, Android and iOS. You can use the software on different platforms to utilize its features and create elevation plans seamlessly anywhere.
All-in-one Diagramming Tool
Visualize your ideas with simplicity and style, using EdrawMax's smart and stunning diagramming solutions. Just try it, you will love it!