Free Timeline Maker
Empowered timeline designs with intuitive features, diverse templates, and AI assistance.
Available for:






All download >>
A diverse collection of templates tailors to your timeline needs.
Tap into the built-in template community to collaborate and create visually appealing timeline diagrams. With access to over 25,000 vector symbols and an icon library, you can easily design timeline diagrams that fascinate your audience. These symbols are designed in a vector format, allowing for easy resizing, recoloring, and reshaping to suit your preferences.
Why EdrawMax to draw your Timeline Maker?
More Features

Infinite Canvas
Write down all your ideas.

Multi-platform Compatible
EdrawMax is available on Windows, Linux, Android, Mac OS, and iOS.

Search Accuracy
Locate the symbols and icons that best suit your needs in no time.

Presentation
Create slides capturing any section of a diagram and preview effects.

Smart Layout
Effortlessly change shapes and connectors with the click of a button.

Enterprise-grade Security
Rest assured you data is secured by the highest-level SSL encryption.
How to make a timeline diagram in EdrawMax?
Explore Timeline Diagram Templates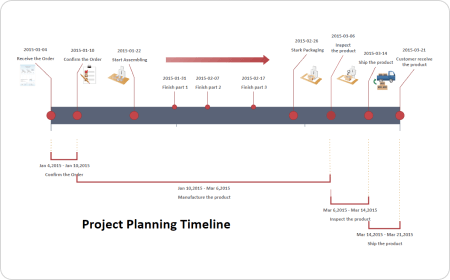 Project Timeline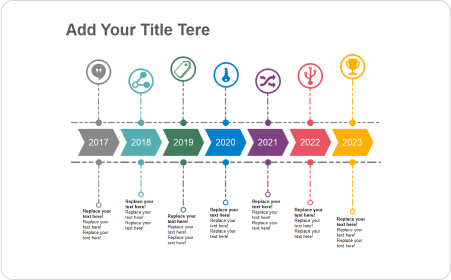 Blank Timeline Template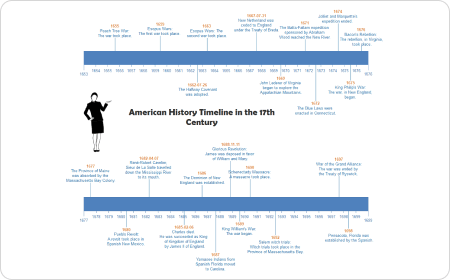 History Timeline Template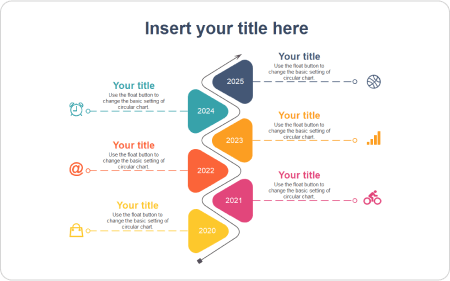 Vertical Timeline Template

How Edrawers talk about us.
I need clear visuals to communicate project milestones, and EdrawMax delivers what is advertised here. The diverse template collection made my job easier, and the drag-and-drop feature streamlined the timeline designing process. EdrawMax truly empowers professionals like me to create impactful timelines without any design background.
--Sarah Mahj
EdrawMax is hands down the best software for creating timelines. I was skeptical at first, as I had been using Visio for a long time, but the experience exceeded my expectations. The cross-platform compatibility allowed me to seamlessly work on my timeline projects on both Visio and EdrawMax. After using it for over a year now, EdrawMax has become my go-to choice as the best timeline maker.
--Mark Thaliva
I'm not a designer, but EdrawMax made me feel like one. The user-friendly interface of this free online timeline maker and its wide range of symbols helped me create visually appealing timeline diagrams with ease. I was amazed by the 'Milestone' feature, as I could simply modify the content without messing up the layout. We have now started using EdrawMax as our go-to timeline maker. I highly recommend this tool.
--Lisa Johnson

FAQs about EdrawMax Timeline Diagram.
Is there a template to create a timeline?

Yes, EdrawMax comes with 15000+ various templates. Explore timeline templates to find the one that suits your needs.

What software is best for creating a timeline?

EdrawMax is an excellent choice for timeline creation. The free timeline maker features are designed to make the process seamless and efficient for all.

Can Excel make a timeline?

While it is possible to create a timeline in Excel, the software isn't specialized for this purpose. Create a timeline in EdrawMax and later export it in Excel format.

Is there a timeline template in Word?

MS Word has very limited timeline templates. For vast usage, check EdrawMax's collection. Customize these templates and later export them in Docs format.

Is there a timeline in PowerPoint?

MS PowerPoint also has a limited template. For more dynamic and user-generated templates, check out EdrawMax's template community and create a slideshow right from the canvas.
All-in-one Diagramming Tool
Visualize your ideas with simplicity and style, using EdrawMax's smart and stunning diagramming solutions. Just try it, you will love it!