AI-powered Table Maker
Create detailed, lengthy, and visually appealing table charts with a click using AI or from editable templates.
Available for:






All download >>
Table Templates for All
EdrawMax template community makes the diagram creation process easy and quick. It has numerous pre-built tables for all organizations, plus all are free. So, explore these templates and find the one matching your task.
Why Choose EdrawMax to Create Tables?
More Features

Infinite Canvas
Write down all your ideas.

Multi-platform Compatible
EdrawMax is available on Windows, Linux, Android, Mac OS, and iOS.

Search Accuracy
Locate the symbols and icons that best suit your needs in no time.

Presentation
Create slides capturing any section of a diagram and preview effects.

Smart Layout
Effortlessly change shapes and connectors with the click of a button.

Enterprise-grade Security
Rest assured you data is secured by the highest-level SSL encryption.
How to Create a Table Chart?
Explore Table Chart Templates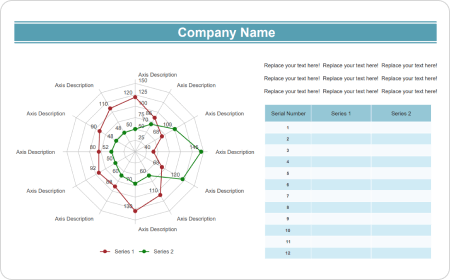 Data Table Example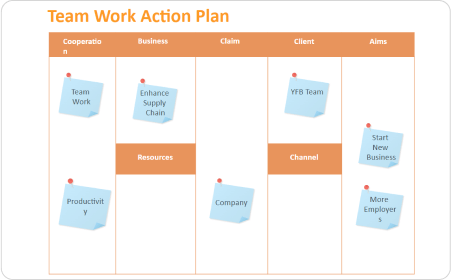 Action Plan Example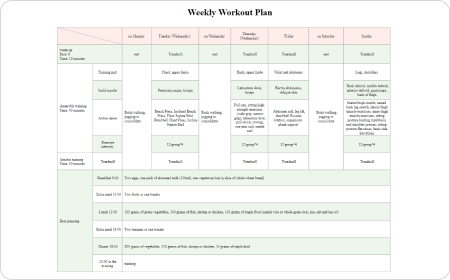 Weekly Schedule Template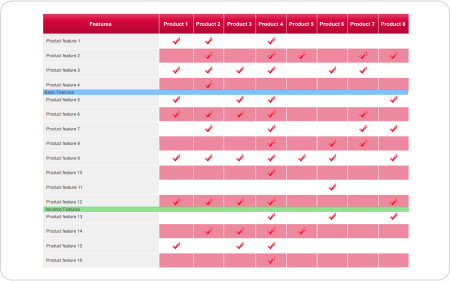 Comparison Chart Template

How Edrawers talk about us.
If you are looking for a place to create all sorts of basic diagrams, I would highly recommend EdrawMax. I create my tables, pie charts, bar graphs, stacked charts with the tool. I think the best feature is that it allows importing data from Excel. My company's data is all in XLSX format, so it's super easy to import all data into EdrawMax and then easily create amazing tables.
--Veac J
It has been three years since I started using EdrawMax as my diagram tool. What I love about this software is how simple the interface is, even for newbies. Everything from adding symbols to formatting is a matter of seconds. You hardly have to invest five minutes in any basic diagram. And if you are using a template, the time even cuts down to a minute.
--Jach C
Making charts is fun and easy with EdrawMax. Apart from importing data from other files, it allows you to color-code the rows and columns and set the formatting of your charts beforehand. So, merging lengthy spreadsheets is a matter of minutes. I would definitely recommend it to anyone with a hectic schedule.
--Aenh S

FAQs about Making Table in EdrawMax.
Can I show my tables to friends who don't use EdrawMax?

Yes, of course. EdrawMax has multiple format options. You can download your tables in a Visio file, MS Office, PNG, Website, and more. This way, anyone can view your tables and give you feedback.

How to access table templates on EdrawMax?

EdrawMax has a template community with editable table examples. Click Templates from the dashboard and type "Table" in the search box. It will display numerous table templates, giving you different options to find the one that matches your task needs.

How do I create a table from scratch?

Creating a table is quick and straightforward using EdrawMax. All you need to do is drag and drop the symbols of your choice and fill in the data in the columns. Then, adjust the layout, add colors, and you are done.

Do I need to pay money to create a table?

No, the EdrawMax table maker is free. You don't have to pay a single penny to create a table in this tool using templates and symbols. It even allows you to auto-save the table designs in a Cloud file.

Can I import data for my tables?

Yes, of course. EdrawMax allows you to incorporate lengthy data in your tables from other sources. All you need to do is right-click the category and import XLSX or CSV data files.
All-in-one Diagramming Tool
Visualize your ideas with simplicity and style, using EdrawMax's smart and stunning diagramming solutions. Just try it, you will love it!