Simple Electrical Design Software
Effortlessly produce professional-quality electrical drawings using our intuitive, editable templates and meticulously curated symbols, all without incurring any cost.
Available for:






All download >>
Professional templates from EdrawMax.
A diverse array of electrical diagram templates allows users to select the design that best aligns with their professional requirements.
Why EdrawMax to Create your electrical design?
More Features

Infinite Canvas
Write down all your ideas.

Multi-platform Compatible
EdrawMax is available on Windows, Linux, Android, Mac OS, and iOS.

Search Accuracy
Locate the symbols and icons that best suit your needs in no time.

Presentation
Create slides capturing any section of a diagram and preview effects.

Smart Layout
Effortlessly change shapes and connectors with the click of a button.

Enterprise-grade Security
Rest assured you data is secured by the highest-level SSL encryption.
How to create electrical designs in EdrawMax?
Explore Electrical Drawing templates.
Wiring Drawing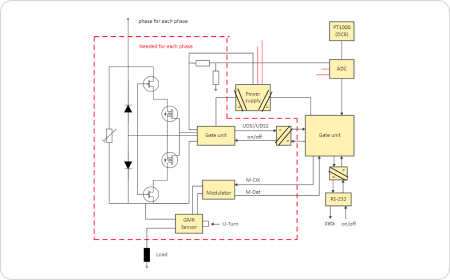 Circuit Breaker Drawing
Electrical Engineering Drawing
Electrical Drawing Plan

How Edrawers talk about us.
I am a company director (9 Companies and counting). I use this product for All my companies, IT, Security, Construction, Marketing and a few others. I have used this to organise the companies and how each can interact, as well as offering IT support and design, to Floor plans in construction and security.
-- Connor
Offers good value for the money, will create P&IDs for industrial operations easily, short learning curve.
-- Kris
This software gathers the possibility to make many schematics, as a professor in computer science and mainly for security aspects, I need to make many schematics for my students. EdrawMax allows me to have only one software for this purpose.
-- Sebastien

FAQs about EdrawMax electrical design software.
What software is used for electrical design?

AutoCAD Electrical is a popular electrical design software for professional users. But if you are a beginner, you can try EdrawMax for electrical drawings.

How do you create an electrical design?

In EdrawMax, you can create an electrical design in simple steps.

1. Start with built-in templates.

2. Drag and drop symbols and icons to customize details.

3. Finish!

What are types of electrical design?

There are three types electrical design: wiring, schematic and pictorial diagrams.

What is the basic of electrical design?

Electrical design includes lighting equipment, power systems, power distribution, fire and life safety systems and more.

What is electrical vs electronic design?

Electrical design focuses on electrical systems and power distribution, while electronic design involves creating circuits and devices for signal processing and control.
All-in-one Diagramming Tool
Visualize your ideas with simplicity and style, using EdrawMax's smart and stunning diagramming solutions. Just try it, you will love it!