Process Flow Diagrams with EdrawMax
Easily create professional process flow diagrams for your project using free built-in templates.
Available for:






All download >>
Essential symbols for engineering processes.
Fluently capture process intricacies. EdrawMax facilitates easy process flow diagram creation, offering a plethora of engineering-based symbols, pre-designed templates, cohesive themes, and an intuitive interface for a precise visual representation of complex workflows.
Why EdrawMax to create your process flow diagrams?
More Features

Infinite Canvas
Write down all your ideas.

Multi-platform Compatible
EdrawMax is available on Windows, Linux, Android, Mac OS, and iOS.

Search Accuracy
Locate the symbols and icons that best suit your needs in no time.

Presentation
Create slides capturing any section of a diagram and preview effects.

Smart Layout
Effortlessly change shapes and connectors with the click of a button.

Enterprise-grade Security
Rest assured you data is secured by the highest-level SSL encryption.
How to create process flow diagram with EdrawMax?
Explore Process Flow Diagram Templates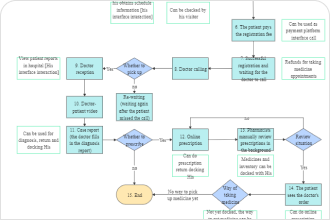 Internet Hospital Flowchart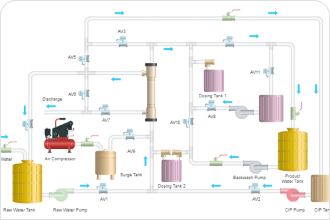 MF Process Flow Diagram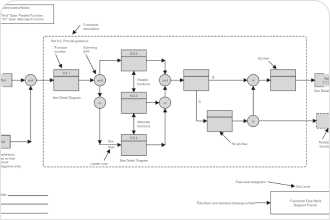 Functional Flow Block Diagram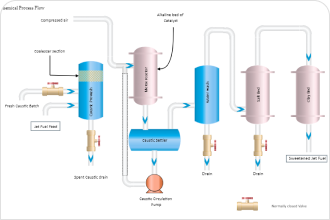 Chemical Process Flow

How Edrawers talk about us.
As a project manager, I can confidently claim that EdrawMax is an exemplary process flow diagram maker. The software's comprehensive library of shapes, symbols, and connectors eases down the creation of intricate workflow for every domain. In my field, we demand accuracy, and this tool's auto-layout feature has proved to be the one that fits our bill. We were adamant about moving to this tool, but after using it for a year, my entire team only uses EdrawMax when it comes to creating any diagram.
--Jessica Reynolds
I've found EdrawMax to be the ultimate process flow diagram maker when it comes to creating architecture diagrams or even process flows. Its rich array of templates and intuitive drag-and-drop interface has helped me and the team to illustrate complex processes. EdrawMax was recommended to us by our client for cloud storage and AI features. Ever since then, we have been hooked on its features and how effectively it lets us create and share our process flows. I would recommend EdrawMax to every individual who is planning to create any diagram.
--Alex Mitchell
EdrawMax has revolutionized my approach to process flow diagramming as an operations manager. The tool's extensive library of shapes, symbols, and connectors offers a massive exposition in mapping out complex workflows. EdrawMax's user-friendly interface and robust functionalities, like presentation, unlimited canvas, and symbol creation, make it my top choice as a process flow diagram maker. For professionals striving for accuracy and collaboration, go with EdrawMax, and you won't have to think twice.
--Daniel Foster

FAQs about EdrawMax Process Flow Diagram.
Which software is used for the process flow diagram?

EdrawMax stands out as the best process flow diagram software. With an expansive collection of engineering-level symbols and a vibrant template community, it offers unmatched creative potential and collaborative power.

What is the best program to create a flowchart?

EdrawMax isn't just the best flowchart maker but has now become your partner in diagramming. With a powerful AI engine, it transforms your ideas into dynamic flowcharts with unprecedented ease and precision.

Is Word or Excel better for process flowcharts?

While Word and Excel have merits, they fall short when crafting intricate process flowcharts. Unlike EdrawMax, they lack versatile templates and online support, limiting your potential.

How do I create a process flow diagram in Microsoft Office?

Design your process flow diagram in EdrawMax and export it to MS Office format. You can then easily embed these MS Office format files into your document.

Is my data safe in EdrawMax?

Your data's safety is paramount. EdrawMax employs robust 126-bit encryption, ensuring your creations are secure. Additionally, files exported in EDDX format can be encrypted, safeguarding your sensitive information.
All-in-one Diagramming Tool
Visualize your ideas with simplicity and style, using EdrawMax's smart and stunning diagramming solutions. Just try it, you will love it!