Welcome to the world of Pinterest, where inspiration and organization come together seamlessly. Pinterest is like a digital canvas where you can collect and share ideas, recipes, fashion, and more. But did you know it's also a fantastic tool for creating mind maps? Yes, that's right – mind maps on Pinterest!
This article will take you through the creative and practical side of Pinterest. You'll discover how this platform can help you brainstorm, plan, and organize your thoughts using mind maps. It's a simple and effective way to bring your ideas to life and stay on top of your tasks!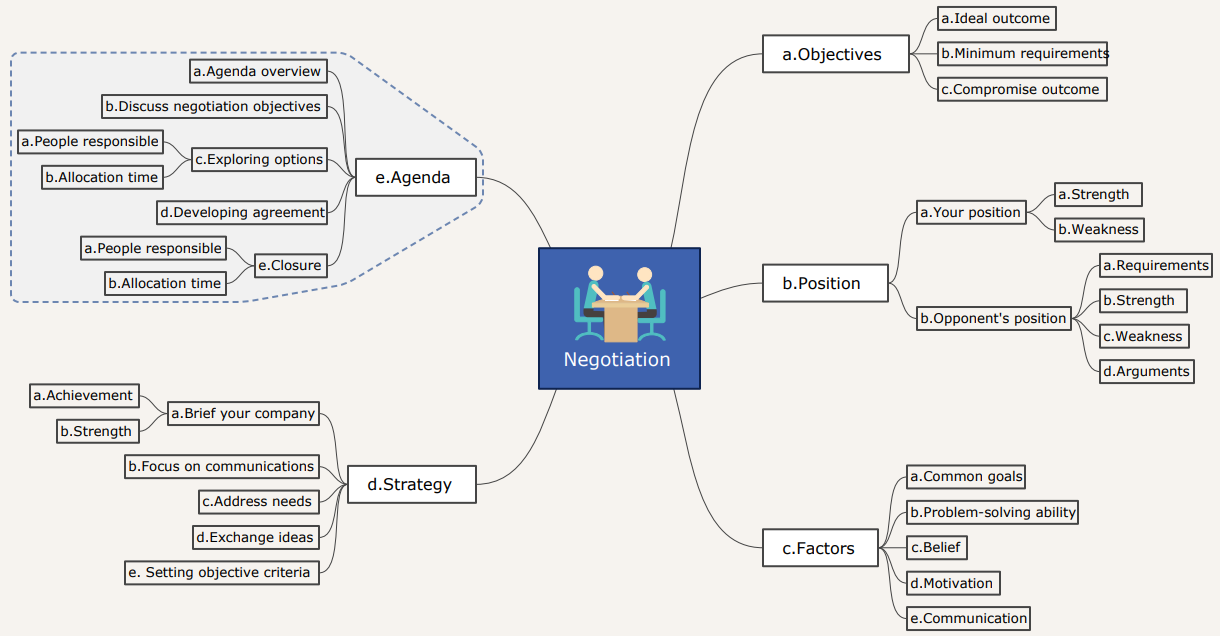 Part 1. Getting the Hang of Mind Maps
A mind map is like a picture of your thoughts and ideas. It's a way to show how different things are connected using pictures, words, and branches.
Benefits of Using Mind Maps
Why do people love mind maps? Well, they make things easier! Mind maps help you with the following:
Visual Clarity. Mind maps provide a visual representation that makes complex information easier to understand at a glance.
Creativity Boost. They encourage creative thinking and idea generation by allowing for non-linear connections and brainstorming.
Simplified Structure. Mind maps simplify complex topics by breaking them into manageable components, aiding in better comprehension.
Problem Solving. Mind maps facilitate problem-solving by allowing you to analyze issues from various angles and identify solutions.
Communication Aid. Mind maps can convey ideas and concepts to others clearly and engagingly, enhancing communication.
Mind maps can be pretty helpful, right? You might wonder where to get creative ideas for your next mind map creation. Guess what? Pinterest! Yes, Pinterest is a great place to find awesome mind map ideas! So, keep going to Part 2 and see how to make fantastic mind maps with Pinterest.
Part 2. How Pinterest Can Help You When Creating a Mind Map
Now that you've learned what mind maps are, dive into how Pinterest can make mind mapping even more awesome! Pinterest is not just about pictures of recipes or fancy fashion. It's also a fantastic place to find inspiration for your mind maps.
Here's how Pinterest can be your mind map buddy.
On Pinterest, you can discover tons of ready-made mind maps created by others. These can spark your creativity and show you different ways to structure your mind map.
Pictures and Ideas Galore
Pinterest is full of pictures, which can be helpful when designing your mind map. You can search for mind map designs on Pinterest related to your topic and use them in your work for a visual pop!
Pinterest's Group Brainstorming and Collaboration
Do you have a team or group of friends working on a project or planning an event? Pinterest can help you all brainstorm together on a mind map. Here's how Pinterest can be used for group brainstorming and collaboration:
Your group can start by creating a shared Pinterest board for your project. Everyone on your team can join the board.
Each member can pin their thoughts, ideas, or images related to the project on the shared board. This creates a collaborative mind map where everyone contributes.
You can use the comment section on each pin to discuss ideas, ask questions, or give feedback. It's like having a virtual meeting room on Pinterest!
Pinterest notifies you when someone adds or changes something on the board. So, you're always up to date with the latest ideas.
Tips for Sharing and Collaborating on Mind Maps on Pinterest
Pinterest isn't just a place to find pretty pictures; it's a tool that can supercharge your mind-mapping adventures. So check out the list below for tips in sharing and collaborating mind maps on Pinterest:
Before you start, make sure everyone knows the goals and objectives of the mind map. What's the main idea you're working on?
Encourage everyone to communicate openly on the board. Share your thoughts, ask for opinions, and listen to others.
Use labels or descriptions to clarify the connections between different pins. This helps everyone understand the structure of the mind map.
Pinterest has proven itself to be a fantastic source of inspiration and collaboration for mind mapping. But there's more to discover! In the next part, this article will introduce you to EdrawMax, a game-changer in crafting mind maps!
Part 3: Introducing Wondershare EdrawMax – A Powerful Mind Mapping Solution
Now, it's time to introduce you to a powerful tool for creating creative and incredibly effective mind maps. Say hello to EdrawMax!
EdrawMax is like a virtual canvas where your ideas can flourish and take shape. It's a tool specially designed to make mind mapping a breeze for everyone, whether you're a student, a professional, or someone who loves to organize thoughts visually.
Key Features of EdrawMax
Below are the main features of EdrawMax that will surely help you elevate your next mind-mapping project:
EdrawMax welcomes you with an intuitive interface that's easy to navigate. You don't need to be a tech wizard – you can start creating mind maps immediately.
Abundant Templates Gallery
You don't need to start from scratch. EdrawMax offers a wide range of pre-designed templates for various purposes. Choose one that suits your project, and you're ready to roll.
Drag-and-Drop Functionality
Creating mind maps should be a breeze, and with EdrawMax, it is. You can effortlessly drag and drop elements like text, shapes, and images onto your canvas, making the process fun and efficient.
Personalize your mind map to match your style and needs. Change colors, fonts, and shapes with a few clicks, ensuring your mind map reflects your unique vision.
Collaboration at Its Best
EdrawMax's collaboration features are designed to streamline teamwork. No matter where your team members are located, you can collaborate seamlessly and in real-time.
Benefits of Using EdrawMax for Mind Mapping
Now, here some are the reasons why you should create your next mind map on EdrawMax:
EdrawMax helps you organize your thoughts with visual clarity. Your ideas will take shape beautifully, making them easy to understand and follow.
Whether you're using mind maps for presentations, reports, or personal projects, EdrawMax helps you achieve a polished and professional look. Impress your audience with visually appealing mind maps.
EdrawMax is available on various platforms, including Windows, Mac, and online, making it accessible to many users. You can work on your mind maps from anywhere, anytime.
EdrawMax isn't limited to just mind maps. You can create flowcharts, diagrams, floor plans, and more, making it a versatile tool for various projects and tasks.
Step-by-Step Guide: How To Create Mind Maps on EdrawMax
This guide will take you through creating collaborative mind maps with EdrawMax, making it easy for anyone to get started.
Step 1: Open your browser and navigate to EdrawMax. The best thing about EdrawMax is that you can effortlessly create mind maps online on your browser. To access EdrawMax's online canvas, click WORKSPACE.
Step 2: Once inside, hover your mouse over the Mind Map option, then click the Create New button.
Tip: You can also go over EdrawMax's Template Gallery and find a ready-made mind map template that best fits your needs.
Step 3: Easily create your mind map. EdrawMax's extensive customization options allow you to personalize your project. You can insert various items from the Symbols section on the left side of your screen. Click the topic or subtopic where you wish to input your content to edit the texts on your mind map.
Tip: Select Themes from the right-hand toolbar to add style to your diagrams.
Step 4: After personalizing your mind map, export it in the desired format. To do so, click the "Export" icon on the top toolbar.
Tip: You can also Share or Publish your mind map on numerous social media channels.
Conclusion
In this article, you've discovered the power of mind maps on Pinterest. You learned how Pinterest can inspire and unite your ideas through its visual charm. So, don't hesitate to incorporate Pinterest into your mind map creations – it's your gateway to enhanced organization and creativity.
Moreover, this article also introduced you to EdrawMax, the ultimate tool for crafting mind maps that stand out. With EdrawMax, you can take your mind maps to the next level, boosting your organization, creativity, and design. So, why wait? Start creating mind maps that truly shine, and watch your ideas come to life like never before.
EdrawMax Desktop
Create over 210 types of diagrams
Windows, Mac, Linux (runs in all environments)
Professional inbuilt resources and templates
On-premises software for business
Enterprise-level data security
EdrawMax Online
Create over 210 types of diagrams online
Access diagrams anywhere, anytime
Team management and collaboration
Personal Cloud and Dropbox Integration